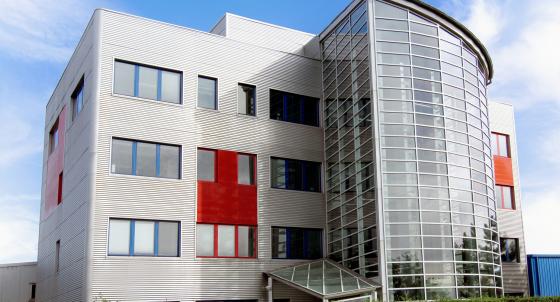 MERSCH & SCHMITZ PRODUCTION Sàrl
MERSCH & SCHMITZ PRODUCTION installs, sells and rents all types of technical equipment and services, for the construction of new buildings, and the conversion and renovation of existing buildings.
The company works on large-scale projects, mainly the tertiary sector and the public domain (administrative buildings, hospitals and schools, banks and financial institutions, shopping centres, industrial areas, etc.).
The company guarantees the complete supervision of projects, from the installation to the commissioning.
A.G: 00131327/7
R.C: B89886
Ident.: 20022417194
VAT-N°: LU19414334
NACE : 43.220

MERSCH & SCHMITZ SERVICES Sàrl
MERSCH & SCHMITZ SERVICES is complementary to MERSCH & SCHMITZ PRODUCTION, ensuring the maintenance and operation of installations and related services.
The Home Service department ensures fast repairs and offers different sorts of regular and preventive maintenance, for professional customers and individuals.
A.G: 00131326/7
R.C: B89887
Ident.: 20022417186
VAT-N°: LU19414233
NACE : 43.220